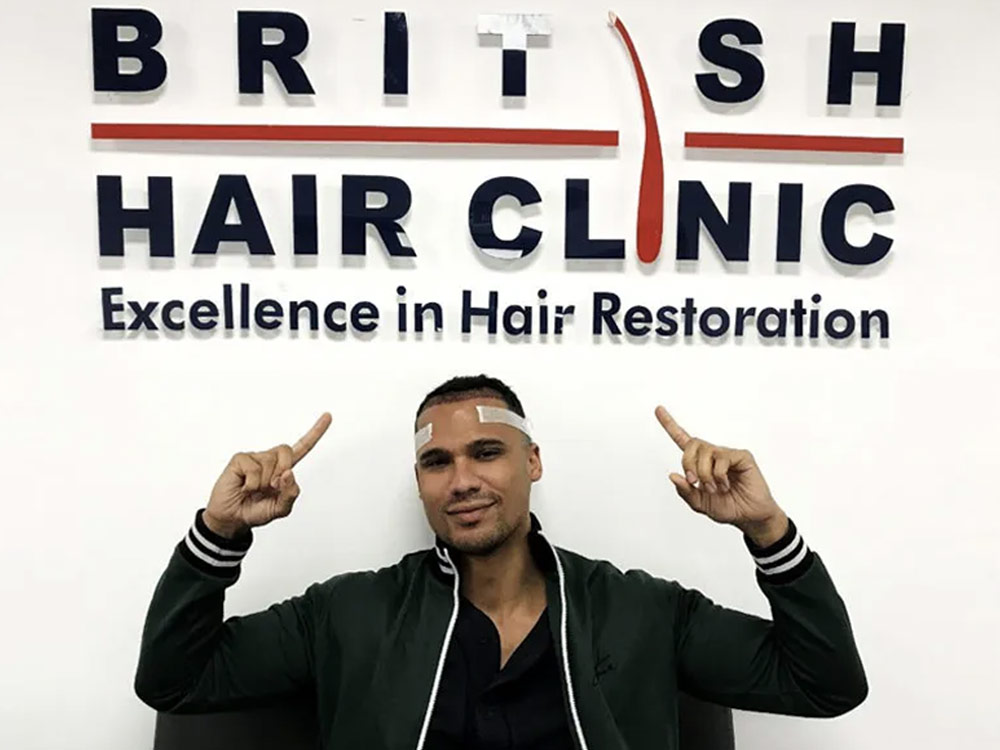 Rykard Jenkins visited the British Hair Clinic in Shenfield last week to undergo a FUE Hair Transplant procedure.
Rykard said that 'whilst getting his haircut he noticed that his hairline trim was going further and further back to the point it impacted his confidence'. It 'made him change the way he styled his hair so he decided to do something about it'.
He chose the British Hair Clinic after speaking to a 'number of celebrity friends' such as James DeGale who has 'similar mixed race afro-hair. Only specialist clinics have the training needed to deal with different hair types so choosing the British Hair Clinic was a no-brainer for me'.
Close friend and former Love Island winner Nathan Massey (who also underwent a similar hair transplant procedure at the British Hair Clinic a few years ago) and other celebrities such as Conor Benn, England Rugby captain Dylan Hartley, Neil Razor Ruddock and Wayne Lineker who had all been to the British Hair Clinic and said wonderful things about their experience'.
Having recently trained as an aesthetics practitioner, Rykard opened his new clinic in Kent and became very aware of how important it is to maintain a youthful look as 'clients responded better to practitioners who look youthful and healthy themselves'. Having become popular through Love Island Season 2, Rykard is acutely aware of the effect a good image can have on reality TV and social media.
Celebrity hair transplant surgeon, Dr Zabeeh who has also operated on Stephanie Davis, Dylan Hartley, Nathan Massey, Neil Razor Ruddock, said he advised Rykard to take it easy whilst his head heals. 'This means for a couple of weeks he will not be able to do anything strenuous including going to the gym etcg. The operation was a success, and everything went as planned. Rykard's hair is of a mixed race therefore extra care and a high level of skill is needed to extract it and implant it. We are delighted we managed to do an excellent job. It is now for Rykard to follow the aftercare plan and we look after the existing hair with PRP (platelet rich plasma) injections to prevent hair loss of existing hair'.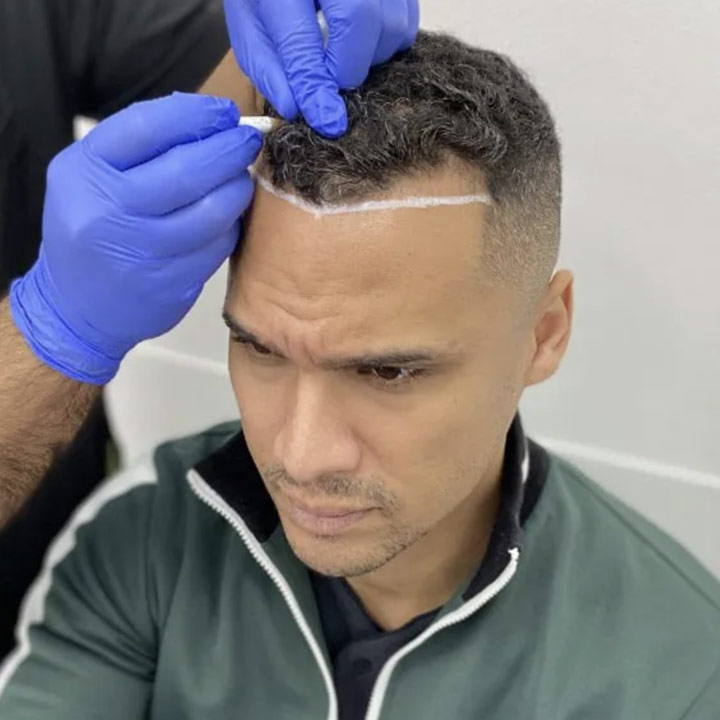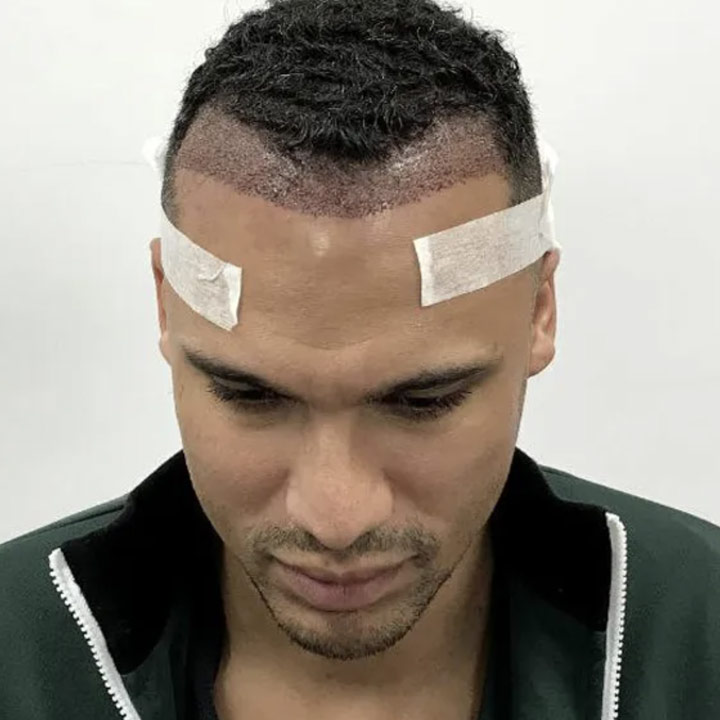 On completion of the surgery, Rykard said 'I am so happy with how everything went. I know they've done an amazing job and my hairline already looks so natural so I can't wait'. In the video posted to the British Hair Clinic YouTube page:
Rykard shows how he followed the precise aftercare instructions given to him. He adds 'I barely felt any discomfort or pain throughout and would recommend anyone who is losing their hair to have a consultation with the British Hair Clinic. They really make it so easy for you, I know now why so many celebrities and famous people chose this clinic'.
Rykard is one of many celebrities who have visited the British Hair Clinic to seek help with their hair loss. Hair loss can affect confidence and self-esteem. The British Hair Clinic recommends that anybody who has been affected by hair loss issues should speak to a hair loss specialist before deciding to have any treatment or surgery info@britishhairclini.com .
FUE Hair Transplant & PRP Hair Treatment At The British Hair Clinic