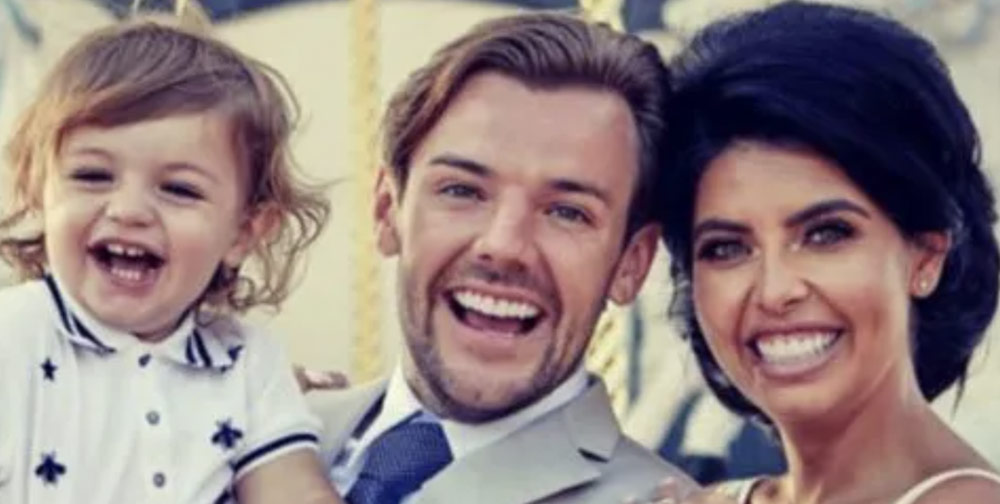 Nathan Massey visited the British Hair Clinic in Shenfield today to undergo a FUE hair transplant procedure. Nathan Massey and Cara De La Hoyde left the TV show TOWIE having split up.
They came back to our screens in 2016 and won the hearts of the nation by being voted winners of the hit tv show Love Island. To celebrate their love, they recently got married in a private ceremony.
Nathan said, 'as he watched his wedding videos back, he noticed his hairline had gone back quite a bit on the sides and was beginning to make his forehead look big'. As Nathan settles into married life, he is 'keen to keep looking young and having a nice hairline or 'barnet' as he puts it is key to achieving that look'.
He chose the British Hair Clinic after speaking to a 'number of celebrity friends such as James DeGale, Neil Razor Ruddock and Wayne Lineker who had all been to the British Hair Clinic and said wonderful things about their experience'.
Nathan's hair transplant surgeon Dr Zabeeh advised him to take it easy whilst his head heals. 'This means for a couple of weeks he will not be able to do anything strenuous including going to the gym or boxing. The operation was a success, and everything went as planned. Nathan has great hair therefore it is important we look after it. For that reason, we decided on a two-part treatment plan of medically managing the existing hair with PRP (platelet rich plasma) injections and a Follicular Unit Extraction (FUE) surgery to replace hair loss in the hair line'.
Nathan, a big boxing fan has recently began working with Seconds Out where he regularly spars with professional boxers. For at least a couple of weeks, he will have to stay out of the ring as his scalp recovers from surgery.
On completion of the surgery, Nathan said 'he was delighted how everything went. The team was absolutely fantastic and really made it easy for me. I barely felt any discomfort or pain throughout and would recommend anyone who is losing their hair to have an operation'.
Nathan Massey is one of many sportsmen and celebrities who have visited the British Hair Clinic to seek help with their hair loss. Hair loss can affect confidence and self-esteem. The British Hair Clinic recommends that anybody who has been affected by hair loss issues should speak to a hair loss specialist before deciding to have any treatment or surgery.