Neil 'Razor' Ruddock visited the British Hair Clinic in Shenfield today to undergo a FUE hair transplant procedure.
With an ever-increasing demand for media appearances, Razor felt he needed to 'get himself ready for the next chapter in his life'. His wife is over the moon he is having his hair done so now she can 'hide the bald photos and keep just the ones with long hair at home!'
Prior to his participation with Harry's Heroes, Razor was encouraged by Harry Redknapp to go for a check-up with a cardiologist. He has since been on a strict fitness regime. Razor then 'mustered up the courage to get his hairline looked at'.
Razor said he has been thinking about 'sorting his hair out for a while now' and had seen a few clinics.
He chose the British Hair Clinic because 'the team made him feel at home'. They are clearly 'excellent at what they do, with the number of patients, celebrities and great results, it was a no brainer for me to choose them'.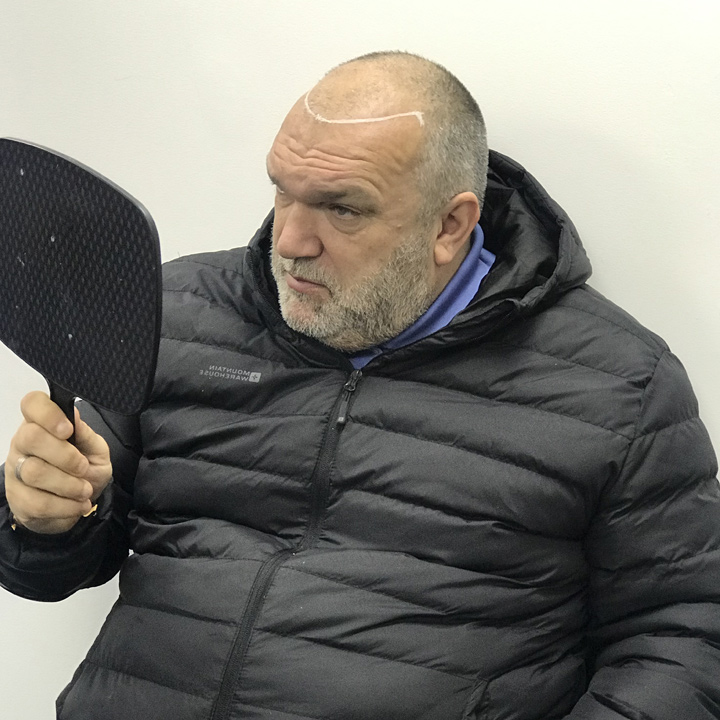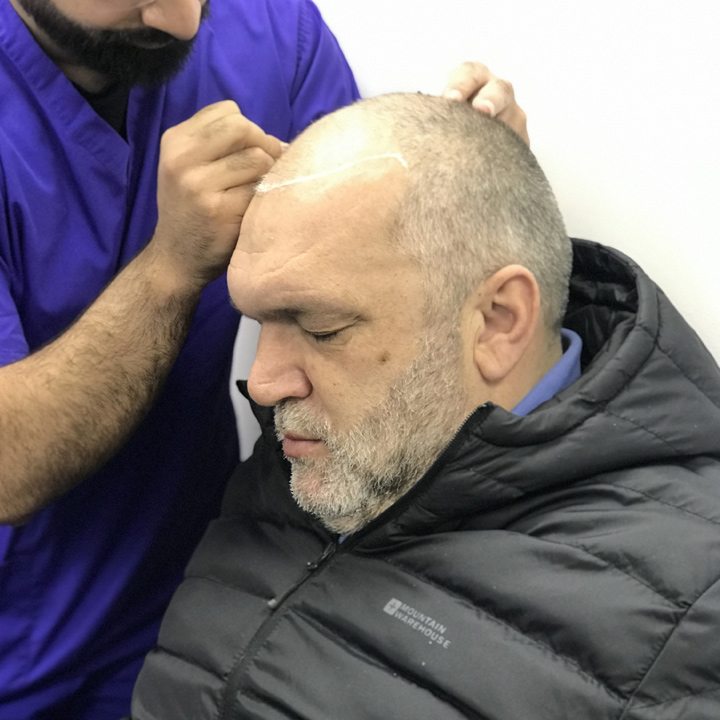 Having discussed his hair loss with hair restoration surgeon Dr Zabeeh, he felt ready to go ahead with a FUE (Follicular Unit Extraction) hair transplant procedure. Dr Zabeeh added that 'in order to successfully restore a patient's hairline, one needs to consider the whole picture. Hair loss is a gradual process; therefore, it is important to plan the treatment accordingly. In general, people need between one to three procedures.
As part of our treatment plan with Neil, we agreed a two-stage procedure meaning we will do his hairline and mid-scalp today and then we will visit his crown area at a later date'. The crown although having thinned, did not need surgical intervention immediately. Dr Zabeeh added that the crown area 'could potentially be preserved and strengthened without surgery. Non-surgical options such medication, hair growth supplements and PRP injections are suitable treatments.
The procedure was done in a single day under local anaesthetic. Razor said, 'the only part of the procedure that hurt a bit were the initial anaesthetic injections at the back, after that I slept for nearly two hours! And the rest of the day went by without any fuss'.
"Although outcomes are never guaranteed, we usually expect good results"
Mature Hairline Design
Razor has been a brilliant patient and fun to have around. We were able to extract a large number of grafts and were able to successfully implant them into the desired areas. It is now a patience game and waiting for the results. Full results can take twelve to eighteen months to show. Razor should enjoy some rest and avoid any strenuous activity for a couple of weeks.
Razor was given a set of instructions to follow over the coming weeks and months. These cover everything from sleeping position, hair washing, hair care and exercise. He is expected to pop back into the British Hair Clinic for a review.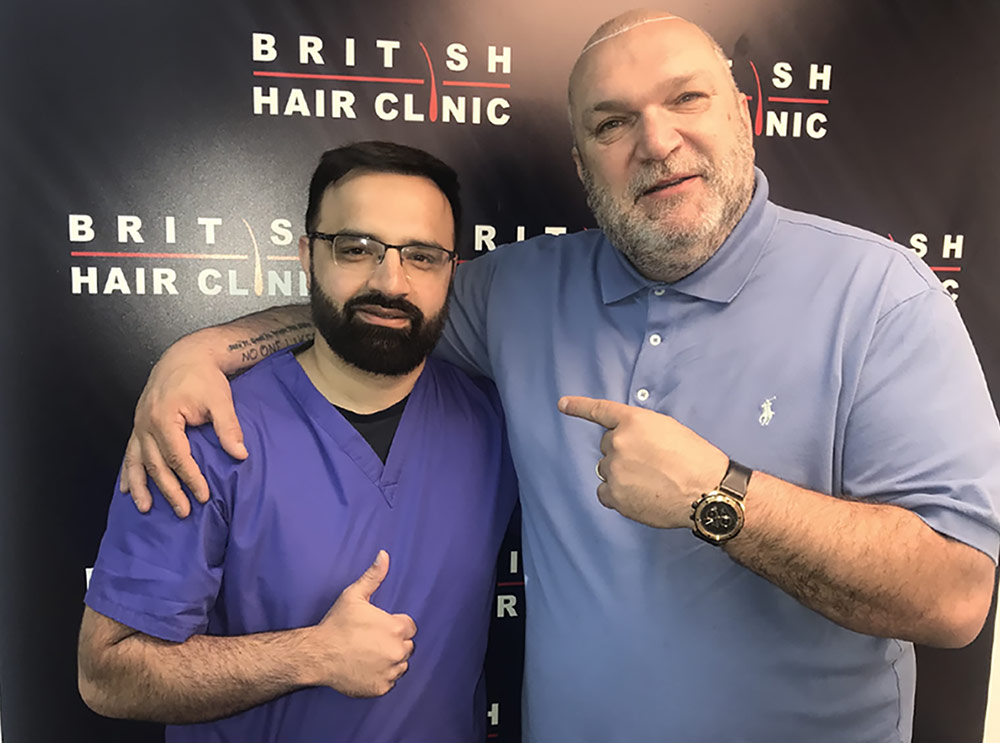 Neil Ruddock is one of many sportsmen and celebrities who have visited the British Hair Clinic to seek help with their hair loss. Hair loss can affect confidence and self-esteem. The British Hair Clinic recommends that anybody who has been affected by hair loss issues should speak to a hair loss specialist before deciding to have any treatment or surgery.