We were delighted to receive the Pakistan Cricket legend Azhar Mahmood at our clinic. Azhar who is now the National Cricket Team coach wanted 'a thicker and more youthful hairline'.
The former Surrey County Cricket Club and Kent Cricket star chose the British Hair Clinic for his FUE hair transplant.
Azhar Mahmoud enjoyed a very successful career as cricket professional in Pakistan, England, New Zealand, Australia and India. He is also fondly remembered for playing County Cricket in England.
Currently in charge of the Pakistan National Cricket Team, Azhar was feeling self-conscious about his hair and decided to book a consultation at the British Hair Clinic in Essex. He decided to have a FUE hair transplant to correct the results of a previous procedure he had abroad many years ago. Like many celebrities before him, Azhar chose the British Hair Clinic because he was 'aware of the high standards of care and excellent results.'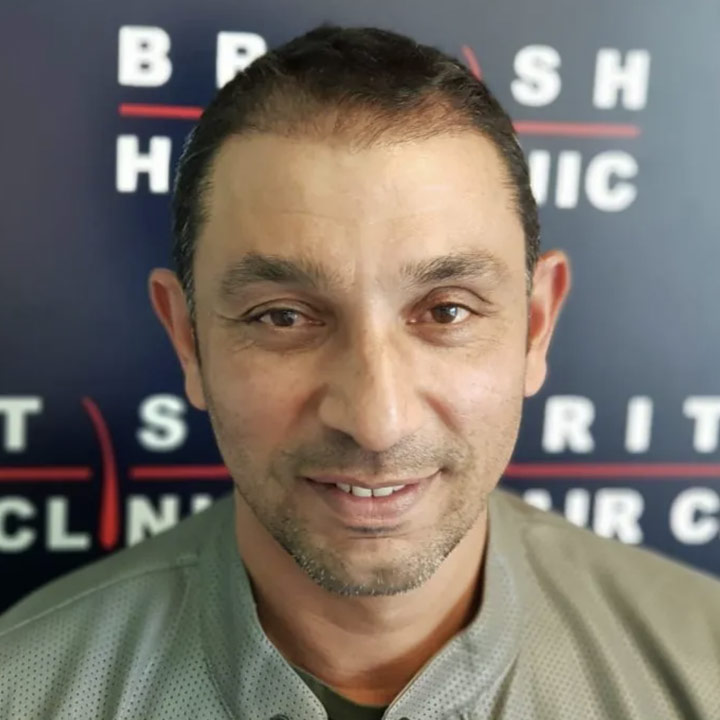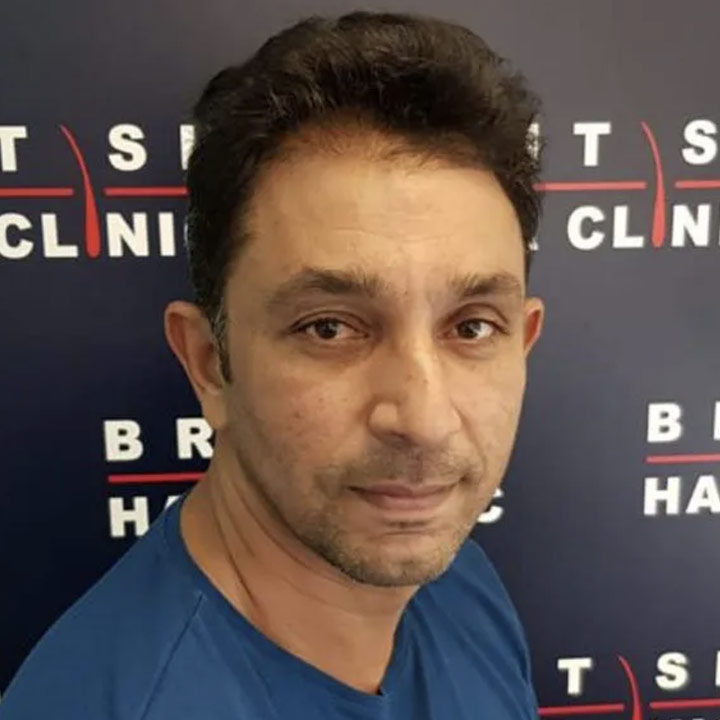 The FUE hair transplant was performed by British Hair Clinic surgeon Dr Shuja Chaudhry at our hair clinic in Shenfield. The procedure went by smoothly and Azhar was very happy with the care he received. He added 'the British Hair Clinic team has really looked after me well. Already I can see that the density of hair I have been given is far greater than I had before and am now really excited about the results.'
Azhar keeps in regular contact, asking questions to make sure he is doing his best to help himself get good results. He is due to visit us very soon again for his PRP hair treatment (platelet rich plasma) to stimulate the growth of the hair. As he prepares for the 2019 Cricket World Cup in England, we wish Azhar all the best with the upcoming World Cup.
Azhar Mahmood is one of many sportsmen and celebrities who have visited the British Hair Clinic to seek help with their hair loss. Hair loss can affect confidence and self-esteem. The British Hair Clinic recommends that anybody who has been affected by hair loss issues should speak to a hair loss specialist before deciding to have any treatment or surgery.