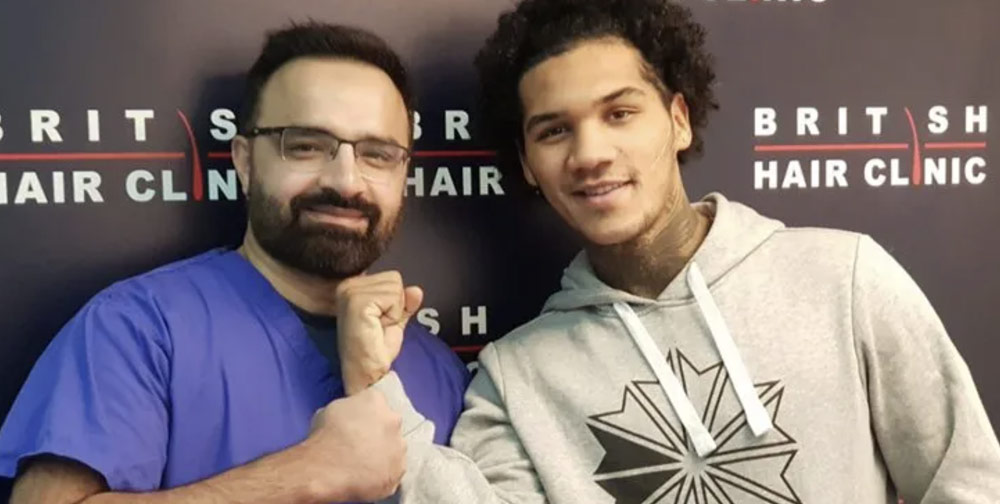 Conor Nigel Benn 'The Destroyer ', current WBA Continental Welterweight Champion visited the British Hair Clinic in Shenfield today to undergo a FUE beard transplant procedure.
Having been unimpressed with his beard or by the lack of it, Conor The Destroyer felt he needed a beard style to complement his hair and fighting style.
Conor the son of boxing legend, former two-time world champion Nigel Benn, said he felt his beard was a feature that annoyed him about his appearance the most. 'Its something that has been on my mind for a long time. I've never really had much of a beard and it bugs me'.
A beard transplant is a procedure similar to a hair transplant. Conor's surgeon, Dr Zabeeh explains that 'in a beard transplant, hair is taken from the back of the head. Incisions are made meticulously in the beard area at precise angles and depths to mimic natural beard hair growth. The hairs that have been taken from the back of the head are then implanted in the incisions made in the beard area'.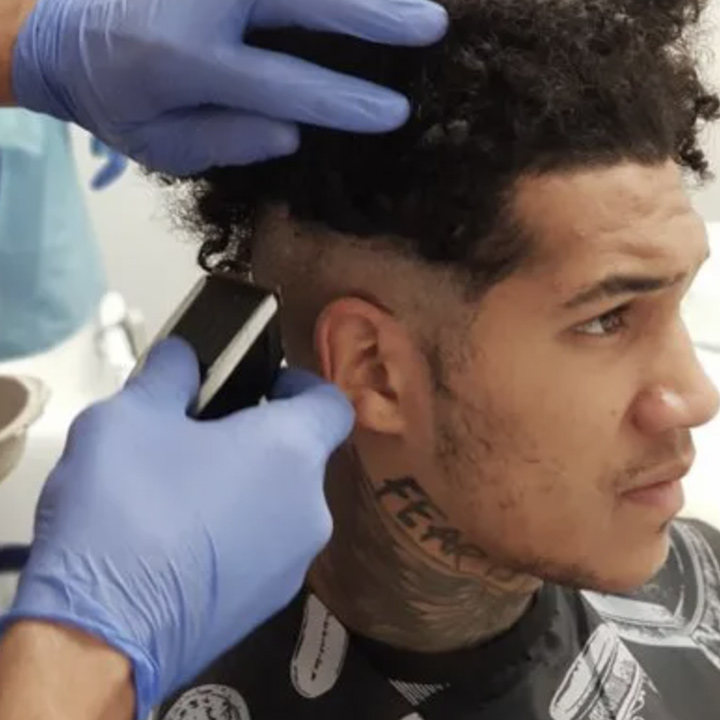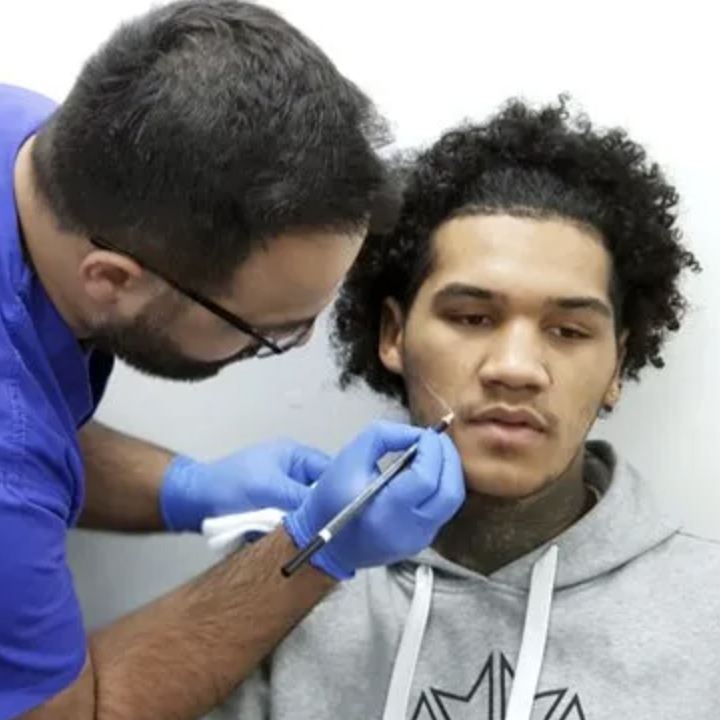 FUE Beard Transplant
Conor added that he had seen a few clinics offering beard and hair transplants but chose the British Hair Clinic based on 'recommendations from former boxing campions, James DeGale and Pauli Malignaggi who I know well and both seemed delighted with their experiences with the British Hair Clinic'.
Video below of James DeGale Hair Transplant at British Hair Clinic.
FUE Beard Transplant at The British Hair Clinic
Most men have reasonably dense beards so only need a small number of hairs implanted to fill gaps or lighter patches. In some cases, like Conor Benn who was only able grow a goatee beard, significantly more hair follicles were needed to achieve a fuller looking beard.
Being a professional boxer, additional care and advice needs to be taken. Dr Zabeeh added that 'usually there is a two-week recovery period for most patients. In Conor's case, we advised him to avoid direct contact to his face through boxing or sparring for a longer period of time. Thankfully, we were able to plan in advance with Conor and as he is likely to be away from the ring until next year, allowing ample time for the skin under the beard to heal adequately'.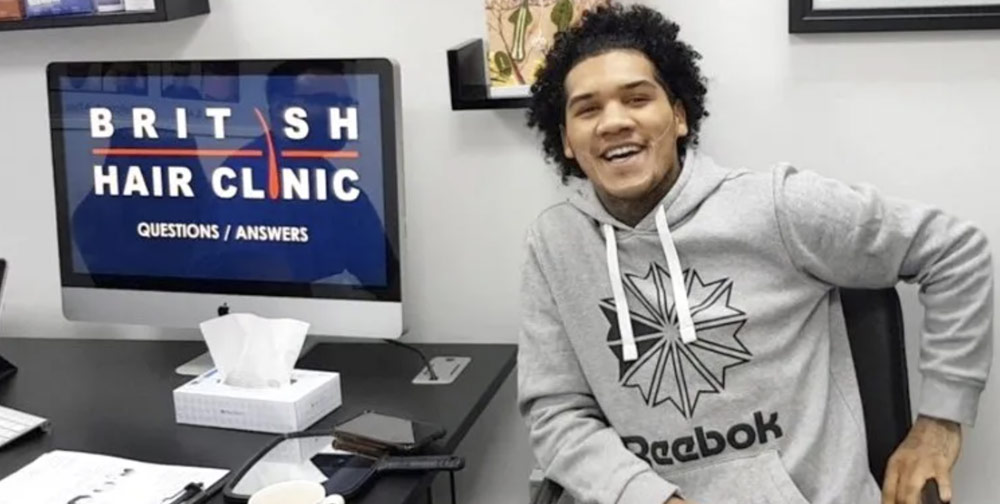 I'm glad I've been able to choose the design of my beard with the Surgeon


Connor Nigel Benn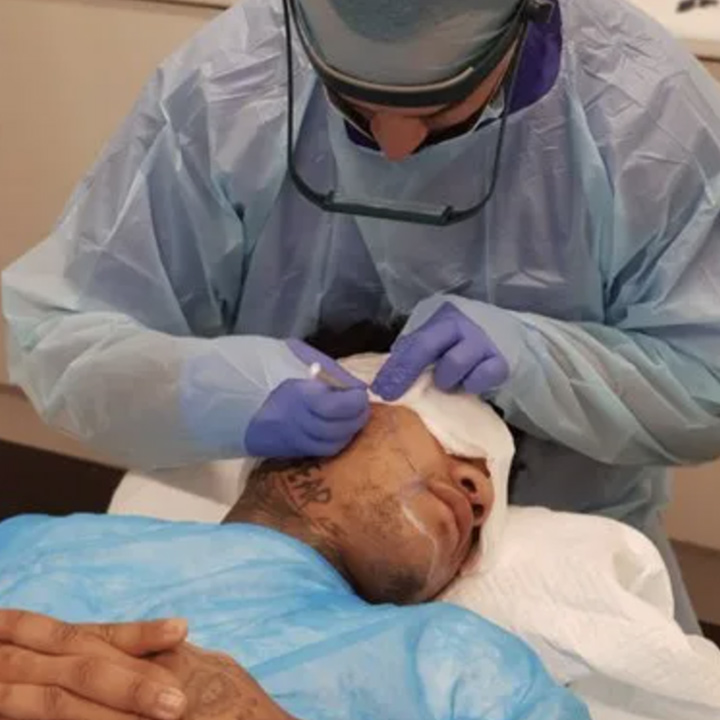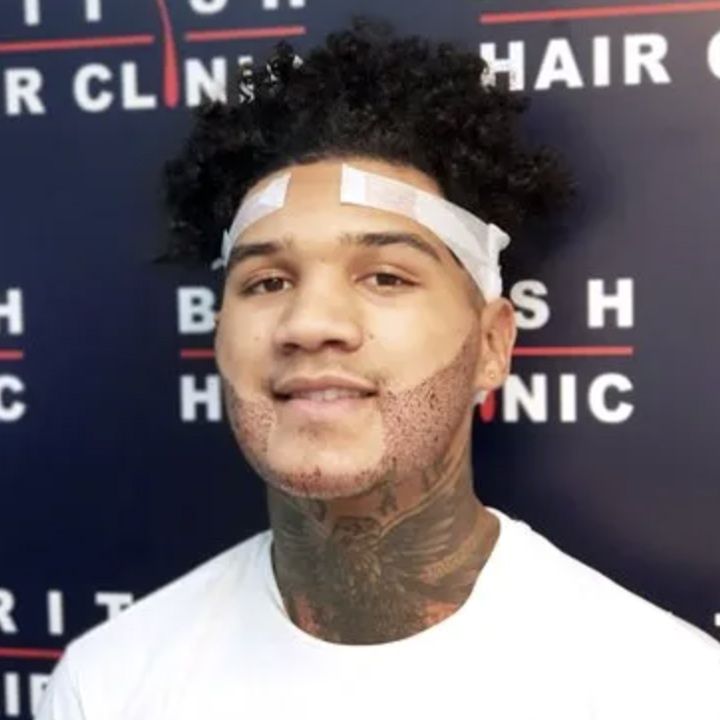 Beard Transplant Design
Dr Zabeeh added that 'Conor was pretty sure of the beard design and how he wanted to shape it in the future so we were able to accommodate his preferences with what we would recommend. The surgery went well as planned. Conor was a lovely patient to have and we wish and expect a good outcome in the coming months. We shall continue monitor and look at using non-surgical methods such as medications and PRP treatments to supplement the beard transplant.'
The beard transplant was done in a single day under local anaesthetic.
Conor was given a set of instructions to follow over the coming weeks and months. These cover everything from sleeping position, hair washing, hair care and exercise. He is expected to pop back into the British Hair Clinic for a review.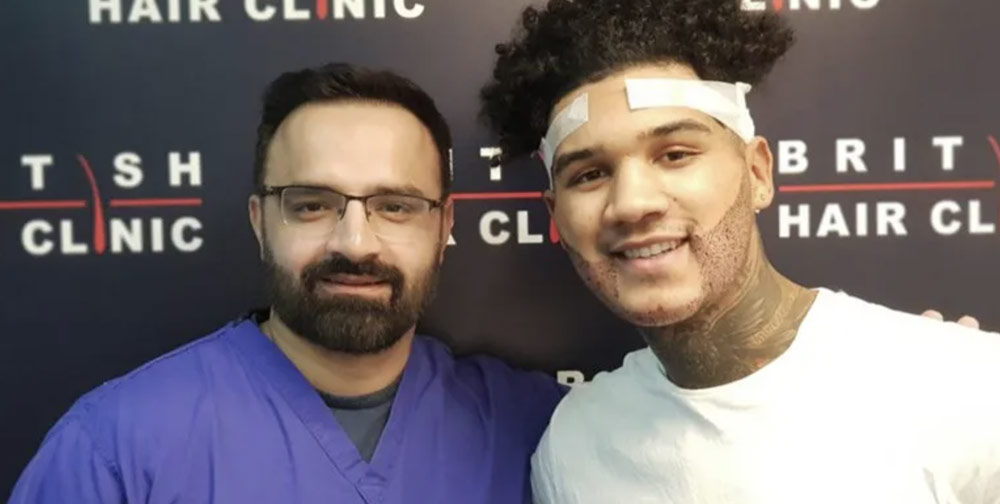 Conor Nigel Benn is one of many sportsmen and celebrities who have visited the British Hair Clinic to seek help with their hair loss. Hair loss can affect confidence and self-esteem.
The British Hair Clinic recommends that anybody who has been affected by hair loss issues should speak to a hair loss specialist before deciding to have any treatment or surgery.